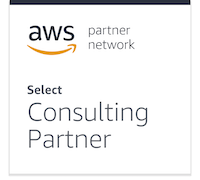 Integration
As a Competitive Advantage
Serverless Integrations
At Big Compass, we believe that serverless integrations can power any business to innovate quickly, scale limitlessly, and become an industry leader no matter the industry you are in.

With our deep integration expertise, we use reusable integration patterns in the serverless world so that you can us integration as a competitive advantage for your business. We are passionate about leveraging serverless services on AWS to quickly satisfy your integration needs while streamlining your processes so you can be set up for success with or without help from Big Compass.
Hybrid Integrations
Big Compass recognizes that utilizing 100% serverless services is not always the right solution. We work closely with our clients to advise the right solution for the use case.

Sometimes this might involve combining serverless services with an industry leading iPaas solution deployed to EC2 Fargate, other times it might be a custom application running on and EC2 cluster that uses serverless microservices and APIs for a portion of the workload. These are use cases we believe in. No matter what the use case, Big Compass uses both serverless integrations and hybrid integrations to help our clients lead their respective industries.
Previous Projects
Our Case Studies
We have helped some of the world's top companies with their unique integration needs and solved some of their most complex IT problems. Check out our use cases by clicking the link below.